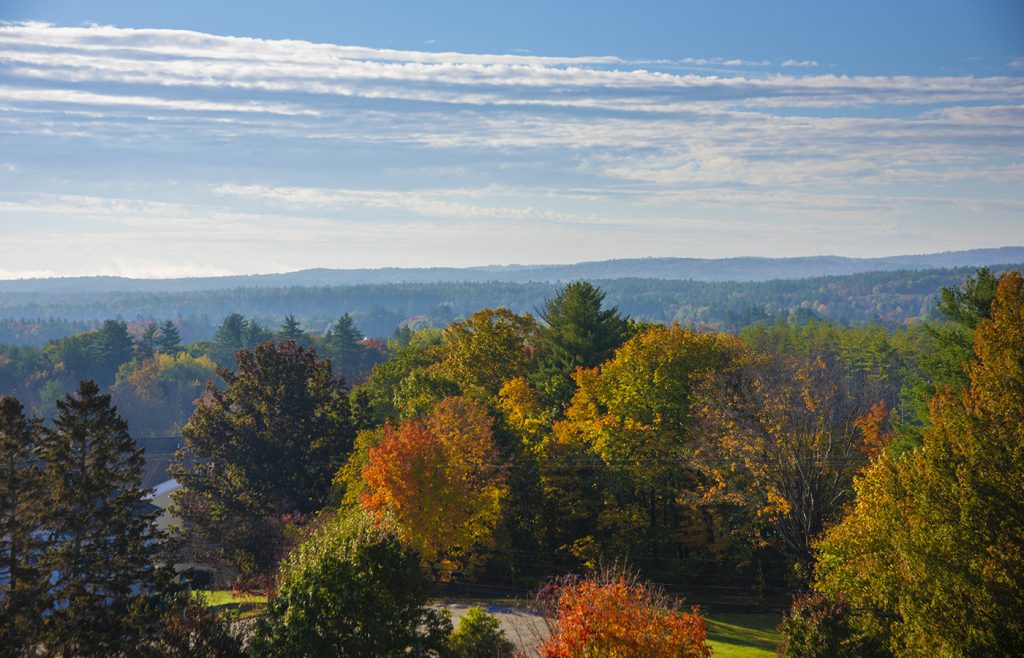 At New Hampshire Oncology-Hematology, PA, our mission is to provide expert and compassionate medical care for adults with cancer and blood-related diseases. We are committed to providing the highest quality care, the most advanced and effective treatments, and to offer our knowledge and support throughout every patient's treatment journey. We encourage you to read our complete "Mission and Values Statement." We pledge to live by it every day.
Our History
Founded in 1976, New Hampshire Oncology-Hematology, PA (NHOH) is the state's largest community-based medical oncology specialty practice. We are dedicated to the vision of excellence, innovation and research-driven advances in cancer care.

The task of caring for people with serious and complex illnesses cannot be accomplished by any individual alone; it requires a team working together. Today our team consists of more than 100 staff members including 9 board-certified or board-eligible oncologists/hematologists and 9 advanced practice providers (physician assistants and nurse practitioners) who are dedicated to providinig compassional and professional care durying your journey with us. Visit the Our Team section of our website for an introduction to many of these dedicated professionals.
Locations
NHOH is a medical group practice with three locations throughout the central and southern New Hampshire region. Our locations are in Manchester, at the Solinsky Center for Cancer Care at Elliot Hospital, and in Concord, at the Eugene and Anne Slusser Medical Oncology Suite at the Payson Center for Cancer Care at Concord Hospital. For the convenience of our patients, we also provide care in Londonderry at the DFCI/NHOH clinic, which is a satellite office of Dana-Farber Cancer Institute.
The care of patients with cancers or diseases of the blood requires the coordination of treatment planning among a network of physicians and institutions. At NHOH, we work closely with surgeons, radiation oncologists, and primary care physicians. We maintain close collaborative relationships with area community hospitals including: Elliot Hospital, Concord Hospital, and Concord Hospital – Laconia. In addition, we are a clinical affiliate of the Dana-Farber Cancer Institute and work closely with the major regional teaching hospitals and cancer centers.
Clinical Research
In order to make the most up-to-date care available to our patients, we have a vigorous clinical research program at all of the NHOH practice sites. If you are interested in the types of research projects and clinical studies we are conducting, please contact us.
Our Patients Come First
At New Hampshire Oncology-Hematology, PA our patients come first. Our team works together to improve the health of our patients and their families with compassion and respect. We hope that the other sections of this website will give you more information about the many resources NHOH has available to help individuals and families with cancer or blood diseases. We are here to provide expert and compassionate care throughout the entire journey.